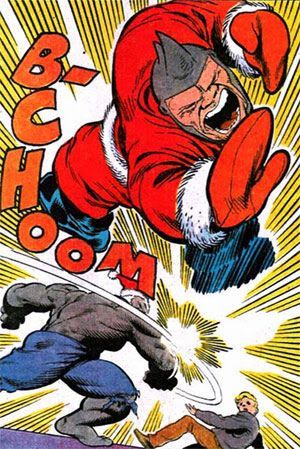 With my recent illness doing some damage to the blog's schedule, I'm taking advantage of Christmas week to take a break and get ahead of the game.
Also, I've decided The Whole Story is not going to be a weekly feature anymore. The main reason is time. Reading and reviewing an entire series has proven more time-consuming than I originally realized. I enjoy doing it, but with only a week in-between articles, I find myself doing things I don't like. For example, before I decided to take a break this week, my plan was to write about Dan Slott's
Thing
precisely because it was only 8 issues long. There's nothing wrong with the convenience of a shorter series, but I don't want the series' length to be the reason I choose them.
So, from here on in, I'm not going to have a set schedule for The Whole Story. I'm going to try to do one at least every two weeks, but if I need longer, then I need longer.
Have a Merry Whatever and a Happy Take-Your-Pick. See you guys next Monday!