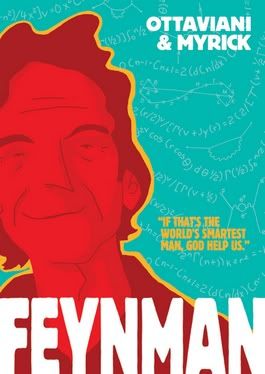 This morning
my review of Feynman
, the graphic novel biography of renowned physicist Richard Feynman, went up at
PLAYBACK:stl
.
In a turn of events so stunning it would have had some kind of serious impact on the stock market if anyone cared, I actually continued to do something I said I was going to do. As part of my continuing series of reviews of the epic samurai vengeance manga
Lone Wolf & Cub
, I reviewed
Lone Wolf & Cub Vol. 4: The Bell Warden
and
Lone Wolf & Cub Vol. 5: Black Wind
.
This coming Monday will see the revival of my blog
List SMASH!
List SMASH! is a blog mainly of Top 10 lists. Some of the lists are the kind you would expect.
My Top 10 Favorite Movies
.
My Top 10 Favorite TV Shows
. Then there are some a bit stranger.
Top 10 Reasons Why Vampires Are Better Than Zombies
.
Top 10 Best Things To Say On Your Deathbed Moments Before Succumbing To The Inevitable
. I had a lot of fun with it and plan to have fun again. To celebrate the first week back in action, I'll have a list per day. After that, who knows?
Look for more stuff from me at
Grovel
,
PLAYBACK: stl
,
Popdose
, and
Poplitiko
.
Hmm. I write for a lot of places starting with the letter P. I should start submitting to
Playboy
. And
Penthouse
. And
Poop Quarterly
.
I made up that last one.
It's probably real though.